I always feel a little naughty asking for jewellery gifts for Christmas. It's as if it's a secret indulgence that I'm asking others to provide for me, the equivalent of simply saying "Chocolate will do this year. Any kind you like..."
And I did try to be good this year. I tried not to ask for jewellery books (I failed twice). And I tried not to ask for any tools or devices or materials or anything jewellery connected. Of course, I failed here too and ended up with a (requested) heap of low-temperature enamelling goodies under the tree on Christmas morning.
Since then, life has done its things and thrown up its normal wondrous obstacles to keep me away from much jewellery related. But it's way over midway through January now (how does time go so soon?) and I'm battling back, making time and space to start my post-festive jewellery immersion. Until that battle is a little further underway, and the results noted and photographed, here are some images of my Christmas stash.
At the top of the page is a photo of the aforementioned jewellery books (see
January's Jewelled Web under latest Reads
), and the picture below here is of some Efcolor low temperature enamel colours, a parcel of copper blanks, and a few of the tools I hope to make some metal magic with.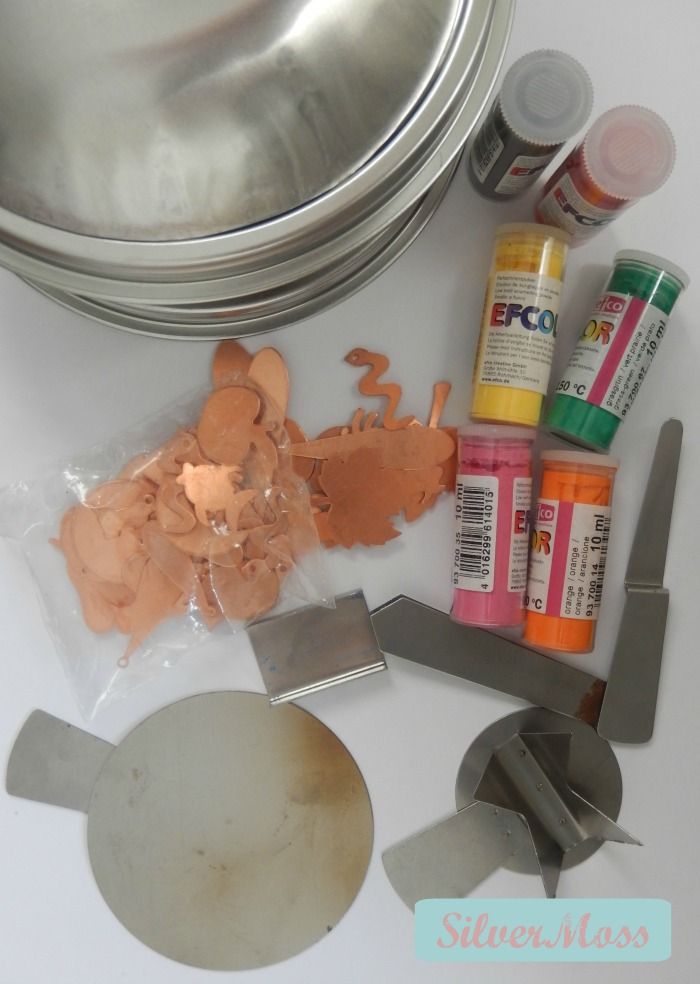 In non-jewellery-related gifts (I know, it does happen) I'm happy to say I also received a rather large (and exceedingly nice) slab of chocolate fudge, a record player (with records), a pair of slippers (a Christmas classic, and deliciously soft), and a very large and incredibly useful (given the weather we're having so far this year) log basket.
I hope your jewellery-related Christmas gifts were equally inspiring.