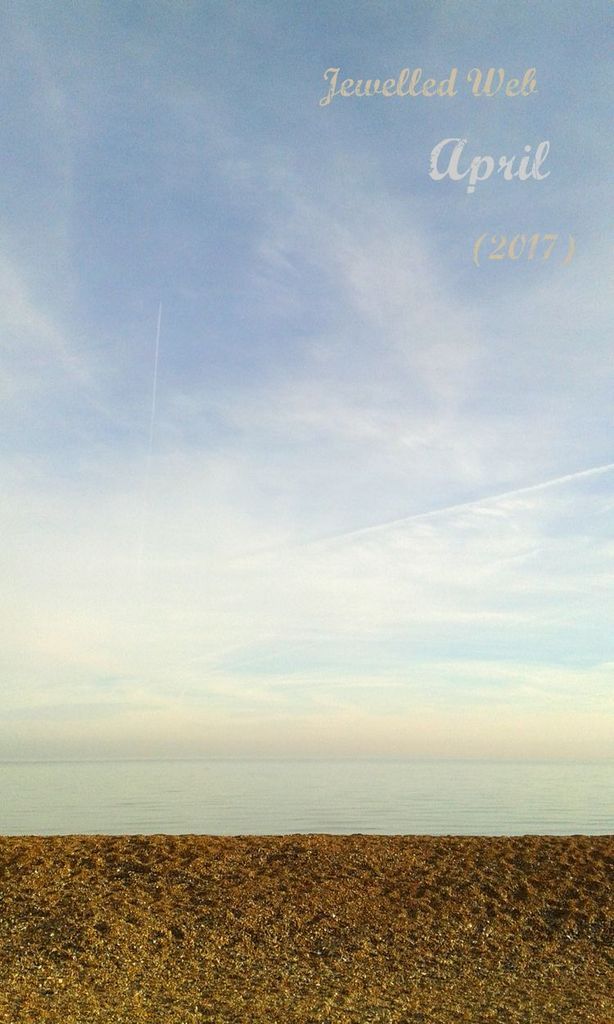 As April dawns it really feels like spring now, and such a reminder of how we all appear to hibernate to some degree over the winter - so many more people are out and about so suddenly it seems. And so many buds bursting into growth on plants and flowers everywhere; yellow daffodils, pink and white blossom, and any-colour-you-can-think-of tulips. Not to mention the most beautiful little group of purple hellebores I've seen in a long while.
And some days the weather is so mild (even warm) that it's hard to reconcile with how cold it was just over a month ago. Plus, the evenings are light again, and I can just about forgive being woken early on a Sunday when it's by sunlight finding its way through the gaps in the curtains...
You may have guessed that I love spring, and I think I love it a little more each year too. When I haven't been outside feeling the sunlight on my face, here's what I've been reading online...
~jewellery links~
An awful lot of information about
bezel wire
.
How cocktail rings got their name
.
If only all jewellers got to live in
apartments with aquamarine-filled coffee tables
...
Making a
DIY jewellery tumbler
- an interesting idea although I'm not sure anyone could tumble by hand long enough for it to really work...
Creating moulds (especially for precious metal or polymer clay) seems like an interesting idea; I found this fascinating tutorial on
how to use silicone sealant as a DIY alternative
to shop-bought mould-making compounds.
Cleaning up
copper clay pieces after firing
, hints and tips and useful info.
Such beautiful and skilled work on
gold jewellery that's over 2,500 years old
.
Resizing rings reversibly
.
~non-jewellery links~
Only really for serious walkers (and generally hardy souls) but staying overnight in a
bothy in the most beautiful scenery
in Scotland must be a treat well worth experiencing.
Sometimes it seems that if the internet was created for nothing else but for showing video clips of animals (and birds) becoming unlikely friends - here's a
snowy owl and a husky puppy
.
I also found some beautiful photos of a different
owl and dog friendship
. Unfortunately I made the error of going onto Bored Panda (perhaps the most addictive site
ever
) and also found some amazingly intricate
birds created from fabric, beads, lace and sequins
, and
animals that melt
(well, they look that way) before I managed to escape again...
Speaking of pandas, if you've not seen the
clingy baby panda video
then do check it out.
I was involved in the
Vantage Point project last month
and I do recommend you check out some of the other blog features (and stunning photos) featured on their
Pinterest page
. A few of my favourites are
here
,
here
and
here
.
If it's spring then spring cleaning and reorganising the mess that things naturally all into must follow - these
drawer dividers look wonderfully simple to make
and endlessly handy...
The
Northern Lights in Iceland
can be so stunning they comes with a safety warning. Plus, still in Iceland,
time-lapse snowfall
.
~latest reads~
A fascinating crime novel by Marcus Sedgwick,
Mister Memory
was a great find in my local library's 'New Books' shelf. Twists and turns around an intriguing central premise of a man who can forget nothing.
A extremely readable and evocative tale of the period after the First Word War,
Spare Brides
by Adele Sparks cares about what people are wearing but also how they're feeling and how they're dealing with the aftermath of the nightmare that was the war to end all wars...
~~~
Hope you enjoy some (or all!) of the links and have a wonderful (and sunny!) April.
~~~
Photo taken by me at the seaside, late afternoon when the sea was like a millpond. Companions were my other half, a takeaway Cappuccino, and a bar of chocolate.
~~~
Not enough links? Then take a look at my
Jewelled Web from June 2015
for more.
(this post includes affiliate links - please check details
here
for more info.)