I've not made a (public) jewellery book wish list for a few years now and I thought twice about doing this one because, to be honest, I've not yet asked for any jewellery books for Christmas this year and I'm not sure I will. This isn't because I don't want any; reading through this list below may convince you of how little that statement applies to me. But I have a good collection now and I don't use and read the books I do have enough.
I've tried to be good last year and the year before, thinking perhaps it was time to show some control, and ease up on the bookshelves, but the odd book still slipped through the net and onto the list and I can't say that won't happen again, not with these books to tempt me.
In no particular order, here are the books that I'm most in hope of...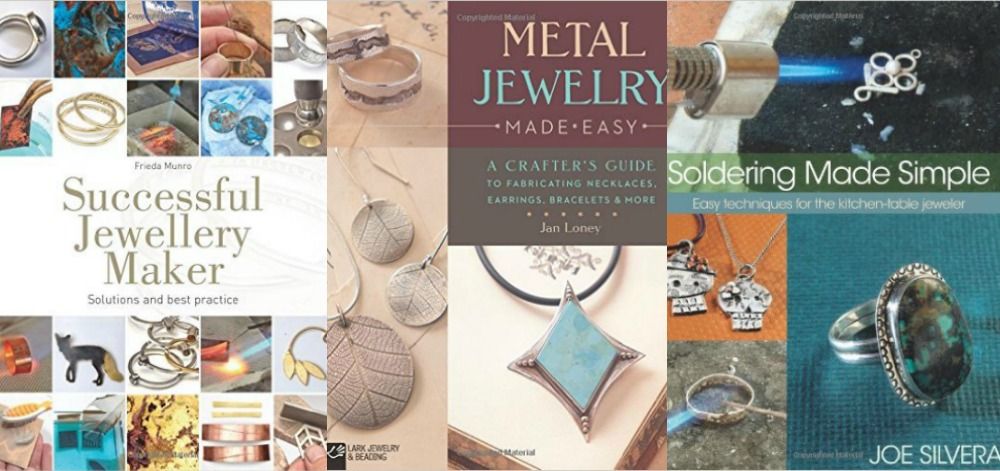 Successful Jewellery Maker
by Frieda Munro
I first saw this book a little earlier this year and I bookmarked it straight away. So many jewellery books focus on the 'simple' things, the designs, the materials, the how-to-put-things-together, but less focus on what to do when things go wrong, as they often do. A detailed resource close at hand that can point out simple errors and help clarify more complex one, is a real boon and this looks like an excellent place to start.
Metal Jewelry Made
Easy by Jan Loney
This looks to be a more traditional craft book, with chapters on tools, techniques and materials, but the projects look detailed and interesting. Books that cater for beginners can be frustrating for more advanced makers but they often contain new nuggets of information, and nearly always include new aspects of design and inspiration.
Soldering Made Simple
by Joe Silvera
I'm not sure how I've missed this book before now, but a dedicated guide to soldering, at the heart of much of metal jewellery making, seems a wise investment to read and study.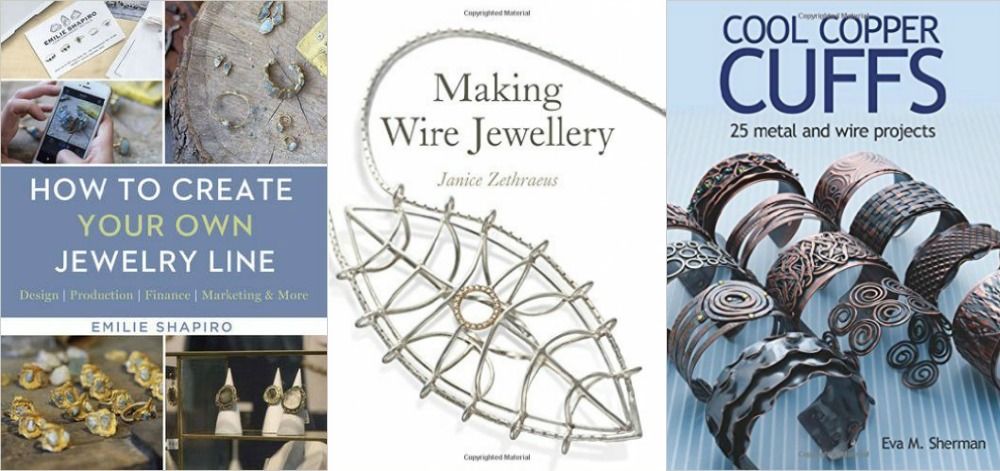 How to Create Your Own Jewelry Line
by Emilie Shapiro
This book must be ideal for anyone who is trying to sell their jewellery on sites like Folksy and Etsy. Unlike the other books featured it, it isn't about the practicalities of making jewellery, but instead focusses on how to run a small business and all that goes along with that. It's written by an American jeweller who has a successful jewellery business and so, while the slant will no doubt be towards a US view of things, I would hope much of the information will apply wherever you live. I do think this could be useful.
Making Wire Jewellery
by Janice Zethraeus
I love working in wire. A brief look at my work would tell anyone this. Creating shapes out of simple wire is addictive and yet also a fascinating process, as you work through what works and what doesn't. Books on this topic appeal to me no end and this one, by a British writer and jeweller, looks to be no exception.
Cool Copper Cuffs
by Eva M Sherman
The cover of this book caught my eye immediately I saw it. The mix of textures and colours seems to typify copper and what it can offer in terms of jewellery. Plus, I still have a stash of copper that needs to be used...
Have you read any of these and can recommend them to me? What's on your own jewellery book wishlist this year? Do leave a message in the comments below as I'd love to hear from you!
PS. If you fancy seeing what jewellery books I've wished for in past Christmases then do check out my lists for
2013
and
2012
.