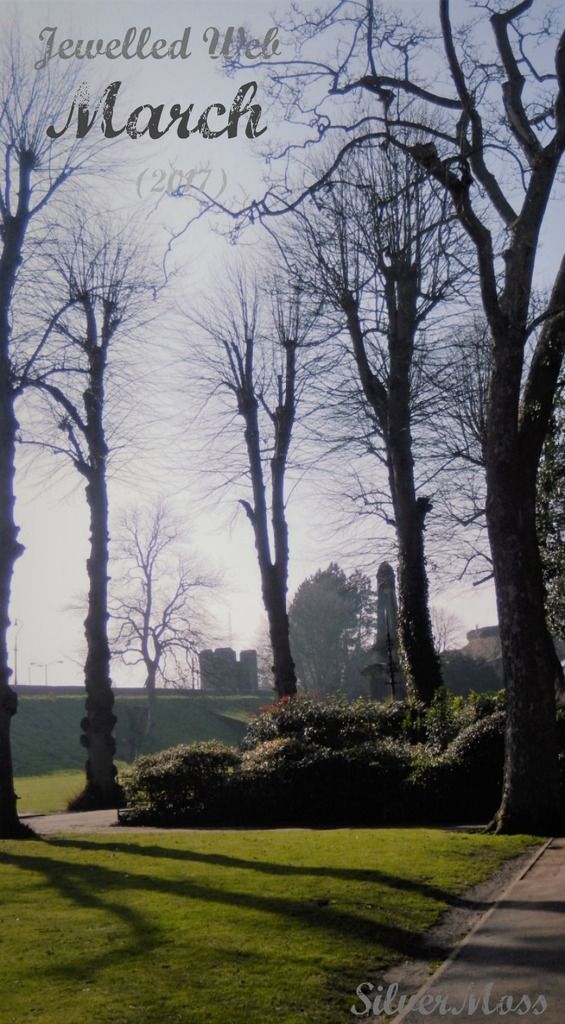 February was another cold month. I know it warmed up a little towards the end but mostly it was chill, grey and sometimes white with snow. That said, I have seen brave flowers rearing their heads; snowdrops, hellebores, crocuses and miniature irises are all promising brighter days.
~jewellery links~
Beautiful
copper clay bracelet and a detailed tutorial
to make it.
I've only once or twice combined metals but work by some artists using silver, copper and brass makes me think I must do it again - take a look at
this
and
this
.
Speaking of brass, I love this simple
tutorial on making a brass triangle necklace
.
And this is an interesting post about
soldering brass
- it's not jewellery-based but is still worth a read if you're thinking of working in brass.
Pretty and practical
jewellery display stands
- or make your own
terrarium-style
.
A detailed tutorial, with great photos, on
adding patina to a copper or brass bangle
.
Amazing lightbulb/
bumble bee jewellery
.
Can you make a living making jewellery?
A brief but positive article.
It's spring (well, nearly) and so this tutorial for making a
bird's nest brooch
is very timely. Also, it's very charming.
~non-jewellery links~
Breathtakingly beautiful and award-winning
photographs of gardens
, from around the world.
A tutorial for a
tiny house made from polymer clay
and a lot of care and time...
Found underneath the floorboards of an old house,
a four hundred year old shopping list
.
An old thread but full of tips and advice on how to make the
best-ever scrambled eggs
.
February brought a wonderful display in the sky (which was entirely hidden by clouds for me) of a Snow Moon, lunar eclipse and a comet streaking by... if you missed it too then
photos worth seeing are here
.
And if you're a little fed up of only hearing about comets and the like after they've gone by, then this site called
Comet Watch
looks very handy.
Since I've never even been to Australia, I can't blame the weather for missing '
Melbhenge
' however.
I can't resist this video of
a seal taking a ride on a kayak
in the Firth of Forth...
~latest reads~
Nightbird by Alice Hoffman
- I didn't realise this was a YA (young adult) novel when I bought it and I did find the writing a little more simplistic than previous books by Alice Hoffman that I've read, but the themes were as universal and as touching as ever.
So many books seem to carry their amount of pages as a badge of honour or worth, so it's nice to find a shorter book (just over 200 pages) that has as much beautifully written and insightful content
The Summer Without Men by Siri Hustvedt
, as many books twice the length.
I do have quite a love of history and have indulged it a little in this true story,
The Inheritor's Powder by Sandra Hempel
. If you enjoyed the book
The Suspicions of Mr Whicher
(by Kate Summerscale) then chances are you'll love this too. A fascinating tale of family dysfunction and gruesome poisoning in 1833, I finished the last few chapters of this one night when I couldn't sleep and it really didn't help...
~~~
Enjoy browsing the links and have a wonderful month of March.
~~~
If you fancy seeing some more links then take a look at my
Jewelled Web from March 2015
to see what I was looking at and reading then.
(this post includes affiliate links - please check details
here
for more info.)