I adore jewellery books. Some I feast on for inspiration and rapidly discard. Others are referred to again and again, both for inspiration and information. Despite a heaving bookshelf, when Christmas comes around and people ask me what I'd like, I always find myself trawling bookshops, both on the high street and online, browsing for the latest, the oldest, and hopefully the best.
Here's a few books I'd like to find in my Christmas stocking this year.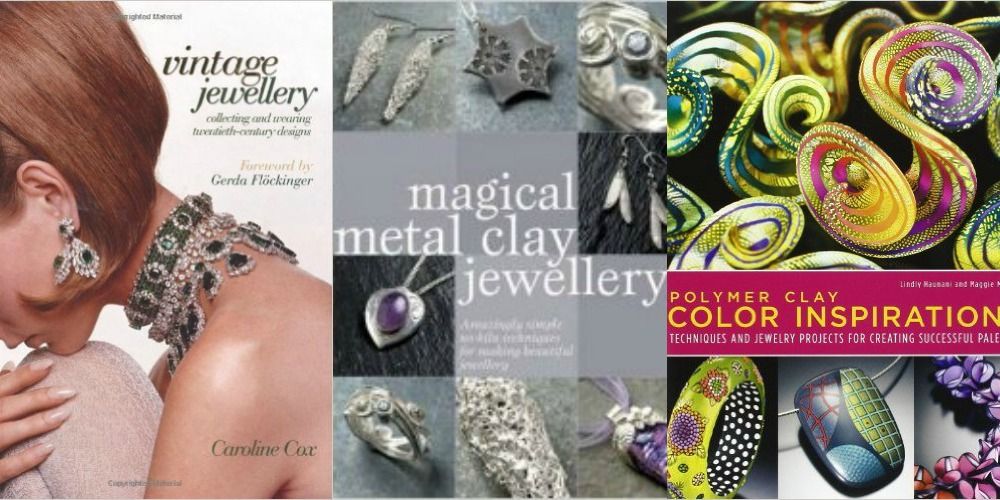 I've given
Vintage Jewellery
by Caroline Cox, a few, long, lingering glances in the book shop. Beautifully produced, full of inspiring images. If this doesn't make you want to get making, then nothing will...
I have no kiln. The title of
Magical Metal Clay Jewellery: Amazingly Simple No-Kiln Techniques for Making Beautiful Jewellery
(written by Sue Heaser) says I don't need one to make metal clay jewellery. What more could you ask for?
The sheer vibrancy of the polymer clay colours used on the front cover of
Polymer Clay Color Inspirations
by Lindly Haunani and Magie Maggio just make me want to know more about what's inside. Cover image is
very
important.
This book looks fascinating.
Jewellery from Recycled Materials
by Jaimie MacDonald, looks wonderfully inventive, and that is always inspiring. Ideas for jewellery from everyday objects, things you'd otherwise throw away, must be worth a read.
Setting Up a Successful Jewellery Business (Setting Up Guides)
by Angie Boothroyd, is a title to strike a chord with anyone who tries to sell on
Folksy
,
Etsy
, or another other craft-based online outlet. This book looks comprehensive and, unusually for this topic, seems aimed at a UK audience. (For my review of this book, after reading it,
click here
)
The Workbench Guide to Jewelry Techniques
by Anastasia Young has been out a couple of years but has, until now, escaped my jewellery-book-radar. It looks detailed. It looks wide-ranging. It looks just about right. It's also a silversmithing book, pure and simple, and I just adore those.
Please leave details of any books on your Christmas list this year. I fear they will only make my list grow longer, but I'm always on the lookout for new books to desire...
I've not included any ebooks. My Kindle is greyscale and, from the samples I've downloaded images, and instructions containing images, just don't work. For those of you with full colour eReaders suitable for such books, do share how well they work for you. I'd love to know.
Hope you like my choices and that something here inspires you too.
(Please note, this post contains affiliate links - see
my about page
for more info on my early adventures in affiliates :)